Looking to Grow Your Business, Your Profits and Your Wealth?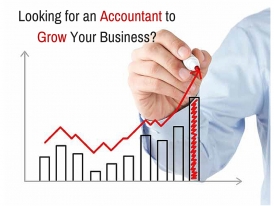 If you're a business owner looking for more than just financial statements and tax returns from your accountant, welcome to Nexus Accountants.
We are an innovative and proactive accounting and business advisory firm that specialise in helping ambitious business owners grow their revenue, their profits and their wealth. While we have a small firm personality, we have big firm capabilities and we are certainly not your average firm of accountants who just 'keep the score' for our clients. In fact, it is our services beyond compliance that distinguish us from other suburban Melbourne accounting firms.

For business owners, your marketing can be the difference between gloom and boom and we are committed to helping you get more sales, more customers and more profit. As a client we give you access to one of the world's most successful marketing programs, the 'Business Growth System'. It contains details of more than 80 breakthrough marketing strategies that are supported by videos, templates and checklists. Access to this resource would normally cost you $500 per month ($6,000 per annum), however, as a client of the firm you get unlimited FREE access. In addition, you also get access to the acclaimed video training course, 'Grow Your Business in 5 Days'. These resources could have a massive impact on the future growth of your business.

Based in Malvern in the inner south-eastern suburbs of Melbourne, our clients span a broad range of industries and over time we have developed considerable expertise with real estate agents, online businesses, the building trades, cafes and coffee shops, manufacturers, importers and veterinary clinics. Our industry knowledge could give you a serious competitive edge and we have also developed specialist skills with self managed superannuation funds and negative gearing of investment properties.

We work with business owners at all stages of the business life cycle from start-up right through to succession and sale but having mentored hundreds of business owners through the start-up phase we have earned a reputation as business start-up specialists.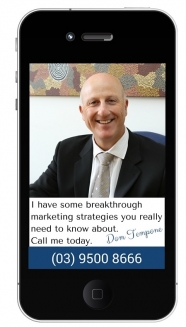 Our client brief includes helping you cut the time, cost and frustration associated with bookkeeping and compliance. We support a range of software programs including cloud based solutions like Xero and MYOB Account Right and ultimately we want you to have more time to work ON your business and your marketing.
In summary, we are so much more than just tax accountants. We are 'business and profit builders' who provide strategic advice and practical business solutions designed to give you a competitive advantage in your industry.
If you're a committed and ambitious business owner looking to accelerate your business and financial success we invite you to book a FREE, one hour introductory consultation to discuss your business needs. At that meeting you can expect practical business, tax, marketing and financial advice that could have a profound effect on your future business profits. To book a time, contact us today on (03) 9500 8666 or complete your details in the box at the top of this page and we will contact you shortly.
Nexus Accountants - Connecting Your Business To Profits