Accountants Windsor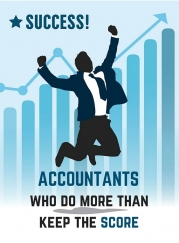 We are a boutique accounting and business advisory firm situated in Malvern in the south eastern suburbs of Melbourne nestled between Windsor and Armadale. As you would expect, we offer the usual accounting, tax and compliance services, however, it is our services beyond compliance that distinguish us from other suburban accounting firms in Melbourne. Our mission is to help business owners reduce the cost of compliance and provide you with strategies to grow your business, your profits and your wealth.
So What Distinguishes Nexus form Other Accounting Firms?

If you're a business owner looking for more than just tax returns and financial statements from your accountant, welcome to Nexus Accountants. We are not your average firm of accountants who just keep the score because our focus is to help you grow your revenue and build a more profitable, valuable and saleable business.
For small business owners your marketing can be the difference between gloom and boom so we offer you advice and assistance with key marketing issues including your branding, your website's features, functionality and content plus search engine optimisation. We also assist with digital publishing and video producton plus we can also help you harness the power of social media to win more customers.

Our clients are both big and small and having mentored hundreds of entrepreneurs through the start up phase of their business, we have earned a reputation as business start up specialists. Over time we have also created some niche services including self managed super funds and negatively geared investment properties. Our expertise in certain industries is another strength and we have built an expert reputation in industries including real estate agents, vets, importers, manufacturers, the various building trades including plumbers plus golf pro-shops where we are an approved professional services provider.
Our dedicated team of accountants are committed to ongoing professional development so you enjoy access to the best technical tax and accounting advice available and while we have a small firm personality, we have big firm capabilities. No job is too big or too small and we adopt a hands on approach with our clients including visiting your business premises whenever possible. Over the years we have adapted to our clients needs and are now a full financial services accounting firm that includes wealth creation services through an affiliate partner.

Most accounting firms sell the fact they offer 'personal service' but we believe it is a 'given' in our profession. Our Principal, Dom Tempone is always accessible and we return your calls and respond to your emails as soon as practically possible. Our client brief includes helping you cut the cost of bookkeeping and compliance which can involve training you or your team to use the accounting software that best matches your business needs with your level of accounting skill. In turn, this means we can complete your tax return and compliance work faster and together we can spend more time working on your business and your marketing.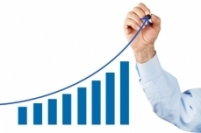 If you're looking for a lot more than just basic accounting and tax compliance services from your accountant contact one of our professional and passionate team members today. We primarily work with business owners who recognise the importance of marketing and want to work smarter, not harder to create a more profitable, valuable and saleable business.
We invite you to book a FREE, one hour introductory consultation to discuss your business needs. At this meeting you can expect practical business, tax, marketing and financial advice designed to help you accelerate your business success. To book a time, contact us today on (03) 9500 8666 or complete your details in the box at the top of this page.
Nexus Accountants - Connecting Your Business to Profits