Our People
Our team are dedicated to providing you and your business with personalised professional services. All our team members are committed to ongoing professional development so you enjoy the best technical tax and accounting advice available. Below are the profiles on our team members.
Domenic Tempone
Principal & CPA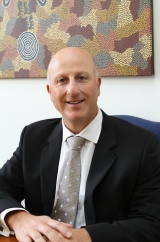 Domenic is a qualified accountant and CPA. Whilst he was completing his Bachelor of Business (Accounting) degree, he worked for a large engineering manufacturing company as the assistant accountant to the CFO and company secretary. Once qualified, he decided to work in public practice and joined a firm in the eastern suburbs of Melbourne. At age 26 he rejected a partnership opportunity and opted to establish his own firm in the beach side suburb of Mordialloc in 1991. In 1999, he moved the practice to Murrumbeena and in 2005 the business was relocated to its current offices in Malvern.
Domenic says, " We really wanted to break the mould of a traditional suburban accounting firm that was tax centric. Our aim was to create a full financial services firm that understands the needs of small to medium sized business owners. The mission was to deliver personalised and cost effective services to clients who wanted to grow their business and their wealth".
Domenic is very passionate about helping business owners achieve their goals. His ability to 'put himself' in his clients shoes has produced successful outcomes for any number of his small business clients and it's no surprise to find him regularly visiting his clients. "You learn so much more about a client and their business on site because you meet their staff, view their plant and equipment plus site their marketing materials." He is passionate about helping clients achieve their personal and financial goals which includes tax planning and business development strategies. Dom says, "We believe success in business requires a combination of strategy, planning, service, tools and people who implement. To deliver these services you need to understand what makes the business and proprietor tick".
Professional Qualifications and Niches: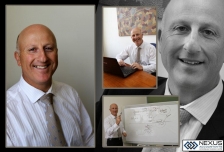 Domenic is a tax expert with vast experience in providing business development and management advice. He also offers strategic planning and profit improvement strategies that can include business re-structuring advice. As a self managed superannuation fund specialist he is also qualified to audit SMSF's and he also assists clients with corporate secretarial matters and provides advice on finance, acquisitions and mergers. He also acts as Company Secretary and is a Board Member of a number of unlisted companies. His large portfolio of clients stretch across a wide range of industries and he attributes the success of the firm to absolute team delight and absolute client satisfaction. "We invest in our people so our clients have access to technically sound advice from professionals who care about their success".
Bachelor of Business (Accounting)
CPA (Member of Australian Society of CPA's)
Public Practice Certificate
Registered Tax Agent
Experienced Board Member and Company Secretary of a number of unlisted companies
Outside of Work
Domenic is married with 2 children and is a 'sport fanatic'. He is a particularly keen golfer, follows AFL 'religiously' (far too closely according to Mrs. Tempone) and has coached AFL at junior level. He also played in the early 80's in the VFA (under 19's), where he was given the opportunity at seasons end to 'try out' with Carlton Football Club. He also loves soccer (follows EPL and Series 'A') and enjoys wining and dining with friends and family.
John Juzwin
Business & Tax Consultant
John graduated from La Trobe University with a Bachelor of Economics in 1985. He went on to further studies and graduated in 1989 with a Graduate Diploma in Accounting. While he was studying his Graduate Diploma part-time he worked full-time at ISEKI Australia as a trainee accountant getting a great deal of experience in importing agricultural equipment from Japan.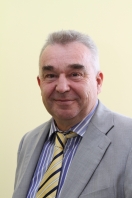 After a 6 month stint at the Australian Taxation Office he decided to specialise in tax and joined Allen Partners where he became a Partner at 32 years of age. He continues to advise clients on general business and finance matters, taxation, business structures and profit improvement. His is passionate about small businesses and his clients' success.
John merged his practice into Nexus Accountants and remains a key team player in his role as a Consultant.
Professional Qualifications and Niches:
Bachelor of Economics
Graduate Diploma in Accounting
CPA (Member of Australian Society of CPA's)
Registered Tax Agent
Fellow of the National Tax Agents Association
Maria Margetis
Taxation Manager
Maria has been part of the Nexus team for over a decade. She is very popular with our clients and always puts their needs first. She has known many of the clients since "day dot" and considers them as friends and extended family rather than "just clients".
Experience and Specialties
Maria's responsibilities span all forms of compliance work from preparation of financial statements to tax returns and BAS preparation. Her thirst for knowledge drives her to take on challenges outside her professional qualifications and she enjoys doing the "leg work" to save clients time and money.
Professional Qualifications and Niches:
Bachelor of Business (Accounting)
CPA (Member of Australian Society of CPA's)
Outside of Work:
Maria is an avid movie goer, nicknamed 'SS' - Social Secretary of her group. She is also a theatre goer with a passion for big musical productions. Maria has also "had to" develop an interest in football and golf so she can understand Domenic's sporting commentary in the office!
Ivana Tempone
Office Manager
Ivana has over two decades of experience in the accounting profession and helps manage the day to day operations of the practice. She is responsible for developing and improving our internal systems and processes and manages all our ASIC lodgements, Banklink files and staff training.
With her background in marketing, she assists with the development and implementation of our marketing strategies, She was instrumental in the re-development of our website and has built strong personal relationshps with a number of our clients. Her gregarious and outgoing personality makes her a key team member.
Outside the office she has a passion for cooking and liaising with people in general. She enjoys everything in life and is a member of the VRC and MCG and as a 'Master Chef' she enjoys being a food critic!
Daniela La Rosa
Client Liasion Manager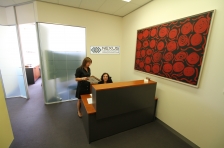 Daniela joined us in 2010 and is a very important member of our team in reception where she is "Director of First Impressions". Daniela is our go-to person when new clients arrive with their records in a mess and she particularly enjoys the satisfaction of turning a 'shoebox' into an orderly set of financial statements.
Experience and Specialties:
Daniela's background includes roles as a bookkeeper and in administration which have given her a fantastic grounding. The preparation of individual tax returns is another area of responsibility and she loves helping clients and enjoys a challenge.

Outside of Work:
Daniela is busy in her role as taxi driver to her two teenage children and is often seen ferrying them to various sporting events including hockey and dance competitions and concerts. She enjoys musical theatre and loves the ballet. If she can find a quiet moment she loves reading a good book.
Nexus Accountants - Connecting Your Business to Profits